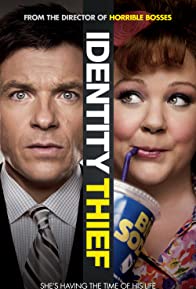 You've had a lot of long-standing relationships with filmmakers, including Alexander Payne. You brought Reese Witherspoon to his attention for Election.
When I read that script, I said to myself, it's Reese Witherspoon. I'd seen her in Man on the Moon and thought she was unbelievable. I knew she'd be perfect. We saw every girl in town for the role. Reese came in for a meeting with Alexander. She had just done Pleasantville. Later, Alexander and I were sitting outside on the steps of my old offices in Santa Monica, and he said, "Do you really think Reese Witherspoon is the answer for this?" I said, "Absolutely, without question. She is Tracy Flick." And do you know how I knew that? Because I was Tracy Flick. That's why I loved the script so much. I mean, I didn't cheat to get into Harvard, but I swear to God, I was that girl. And I knew Reese could be her too.
You've cast so many of James Mangold's films for the past 20 years, including Girl, Interrupted, Walk the Line, and the Wolverine franchise. There are a lot of Oscar winners in those casts. Can you tell when you've got an award-winner in the audition room?
I remember when Angelina Jolie came in to audition for Girl, Interrupted. I was the reader. As soon as she left the room, I turned to Jim and said, "There's your best supporting Oscar actress win." And in fact, it was true. She was just mind-blowing.
Flash forward to recent castings. Are there any people you are especially proud to have cast?
Will Poulter as Kenny for We're the Millers. I remember seeing the (British) movie Son of Rambow, where he played the little boy's best friend. When he walked into the Millersaudition, he opened his mouth and out came a perfect American accent. He literally became Kenny, that dopey kid. If you didn't know him, you would never guess the kid was British.
And that was it, he got the part after that?
To tell you the truth, Will Poulter was a tough sell because there were a couple of kids with more name value than him. In fact, Will had no name value at the time. But [director] Rawson Thurber loved him, so we had him audition with Jason Sudeikis, and that audition session was fantastic. Then it was more of a kind of debate with the studio, because they wanted a bigger name for that part.
How hard do you have to fight for your first choice actor to be cast?
As the casting director, I can only go up to a certain point. For example, Rawson was fighting that particular fight for Will and obviously prevailed. But for me, in a perfect world, casting would be purely creative and subjective, with everybody agreeing on the same choice. But that doesn't always happen, and sometimes you have to accept that. You have to know when you've pushed it far enough and can't go any further, so you happily take on the challenge of looking for another type.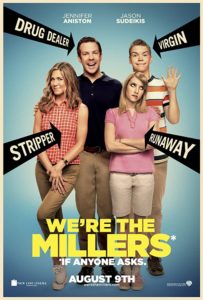 What's a typical casting day like for you?
First of all, Sarah [Katzman] and I look at every submission for every role. In the mornings, we will have our live auditions and see maybe 40 to 50 people. In the afternoons, we will see at least that many via self tape. We can get through more people with self tapes because, within 20 to 30 seconds, we're able to say, "Nope, this person isn't the right one," and go on to the next.
These days, we post more for producers and directors than in the past, because they all want the volume. They want to see as many people as possible, and to know that we have covered the waterfront and left no stone unturned.
Even for smaller parts?
Even for the smallest parts, we'll post at least 30 to 35 people for every role we read. In the old days, we would see a lot of people, pick 10 to bring in for the director, and have a live session. From those 10 people, the director would usually say, "Yes, this is the person I want for the role." Now, the amount of people the director chooses from has tripled.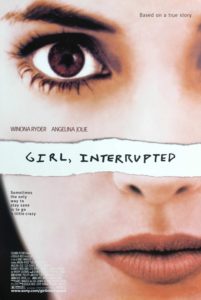 What's been the downside of self-tape casting?
Losing that personal feeling that you get with actors, directors, and producers. I loved that familial feeling. When we were casting all three Scream movies, it felt like we were a family. We had the greatest times in the sessions. I remember the day that Matthew Lillard came in and auditioned for the role that he got. Wes was blown away. It was just so great to have that feeling where everybody was on the same page because we were all in the same room together. I miss that.
What are some of your pet peeves that actors do at auditions?
They should never say, "I've prepared it two ways," because that means they want me to see them do it twice. Doing something twice is not a given at an audition. It means that they are letting their ego take hold. I want them to leave their ego on the other side of the door. Come in with no ego and be fearless. A fearless actor with no ego is the best actor you can find. Preparing it two ways means they haven't made a strong choice, which means they're not going make a strong choice on the set. Make one, strong choice about who you think the character is and show me.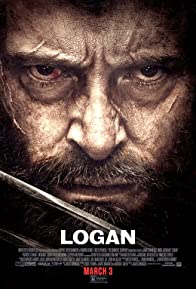 How important is attitude in the room?
One of the biggest things directors and producers say to me is, please make sure they're not a jerk. My advice to actors is: Be great between action and cut and don't be a jerk between cut and action. I want to be able to tell the director that you are going be great on the set, pleasant, professional, willing to take direction, no pushback, and no attitude. I need to tell them you're going to be somebody others want to work with. So keep that mind.